Ovations in partnership with Cenit invites you to attend a Webinar to understand how you can REDUCE COMPLIANCE EXPOSURE OF YOUR FILENET P8 PLATFORM.
Our partnership with Cenit has played an important role in delivering value to our customers.
With CENIT Retention Solution Ovations offers an easy to implement solution leveraging FileNet and Content Navigator, which also addresses core tasks in managing document retentions in FileNet.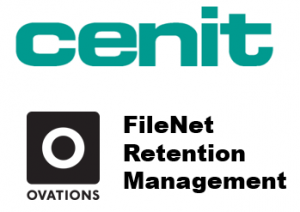 Name of the event:
How to reduce compliance exposure of your FileNet P8 Platform
Date: 07 July 2021
Time: 10h00